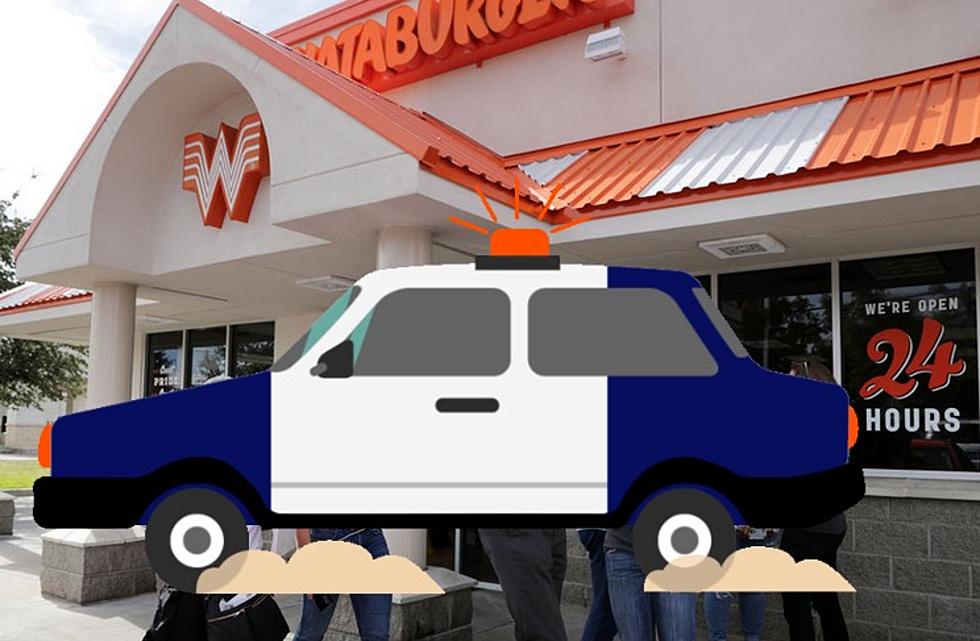 Texas Man Has Priorities in Order, Drives to Whataburger with Gun Shot Wound
Getty Images
Nothing and I repeat nothing will stop a Texan from a late night Whataburger run.
Not Your Typical Late Night Whataburger Run
I'm used to covering different Whataburger late night fights from time to time. People get some drinks in them and then go grab some Whataburger before passing out. We have all been there before and sometimes with alcohol in the mix, a fight breaks out in the dining room. That is NOT what happened in this situation.
Strange Incident at a Whataburger in San Antonio
Around 10:30 last night, a man drove to the Whataburger location off of Marbach Road in San Antonio. Workers and patrons of the restaurant noticed the man clearly had some sort of injury. So police were called to investigate because this guy was bleeding. Before police could arrive, another individual came to pick up the shooting victim.
According to reports, no shooting took place near the Whataburger. So this guy drove out of his way to come here. If you're going to die from a gunshot, might as well get one more Honey BBQ chicken strip sandwich? San Antonio police found out the guy was dropped off at Lackland Air Force Base.
Police Did Find the Shooting Victim
An ambulance was called to the base and the description of the individual at Whataburger matched up with this guy at the base. According to KEN5, the man is currently in critical condition. Police are investigating what lead to this man being shot, but as of right now not a lot of details are being released.
Check Out the Full News Report Below
So remember folks, when you get shot. Go to a hospital, not Whataburger. They may be able to help out a hunger emergency, but that should be the only one emergency they're taking care of.
Texas Towns Named After Food
There are plenty of towns in the Lone Star State with quirky names. In some cases, the folks who came up with the name for their town were clearly thinking with their bellies. Here are nine of those towns.
Top Ten Trashiest Towns in Texas
Time to take out the trash or show off the trash of Texas. Check out the top ten below.
(All crime statistics were pulled from
www.neighborhoodscout.com
based on each individual town. See editor's note for Lufkin, Texas.)