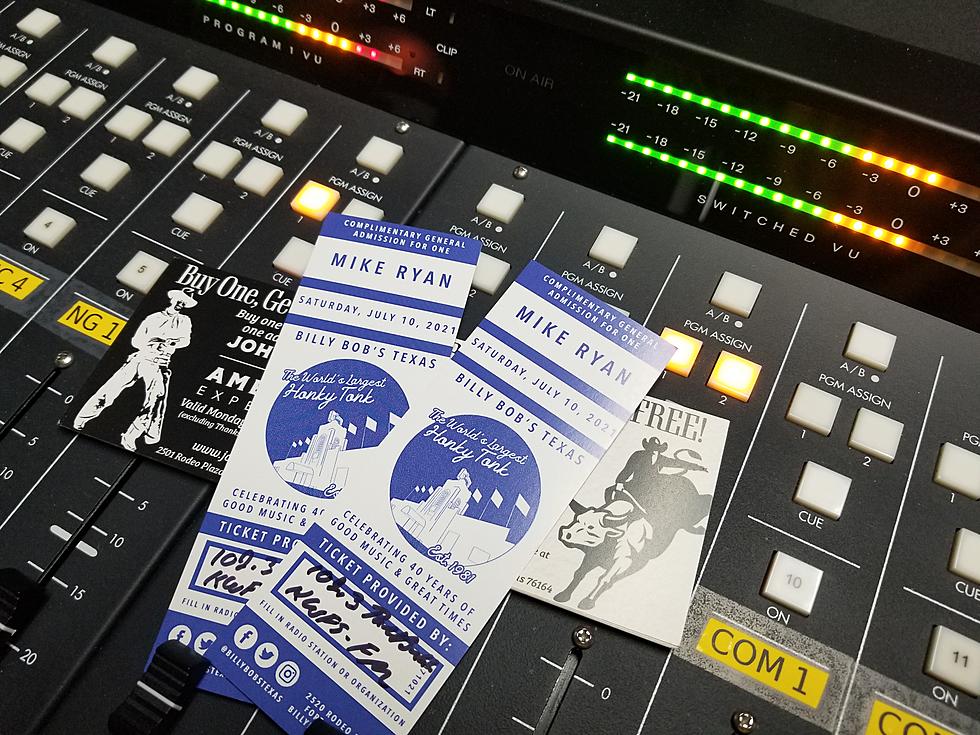 Up For Grabs – See Mike Ryan at Billy Bob's Texas
Dave Diamond
It's a new week, that means new giveaways, and this week it's tickets to see Mike Ryan at the World's Largest Honky Tonk. Just message us from the mobile app for your chance to win.
Billy Bob's Texas has been the home of some of the best live music shows around for 40 years and this weekend features Mike Ryan.
Born and raised in San Antonio, Mike Ryan has been a steady fixture on the Texas music charts since his first #1 hit with Dancing All Around It in 2014.
His new tune, Can Down, is already making its way up the Texas Music charts.
Mike Ryan will be at Billy Bob's Texas this Saturday night. The doors open at 6:00, the Billy Bob's House Band will be on the Honky Tonk Stage at 8:00, and Mike Ryan will be on the Main Stage at 10:00. Be sure to check out the Honky Tonk Kitchen, Billy Bob's Gift Store and Handprint Hall of Fame while you're there.
Since you'll already be in the Fort Worth Stockyards you may as well check out the Texas Cowboy Hall of Fame and John Wayne An American Experience. They're right next to Billy Bob's so we'll toss in some Buy One Get One passes to round out your trip.
If you'd like tickets to see Mike Ryan at Billy Bob's this Saturday night, just message us on the official 102.3 The Bull mobile app. You'll get an automated reply letting you know we got your message, and if you're selected as a winner you'll get a personal message from us on how to claim your prize.
LOOK: Here is the richest town in each state
Just saying the names of these towns immediately conjures up images of grand mansions, luxury cars, and ritzy restaurants. Read on to see which town in your home state took the title of the richest location and which place had the highest median income in the country. Who knows—your hometown might even be on this list.