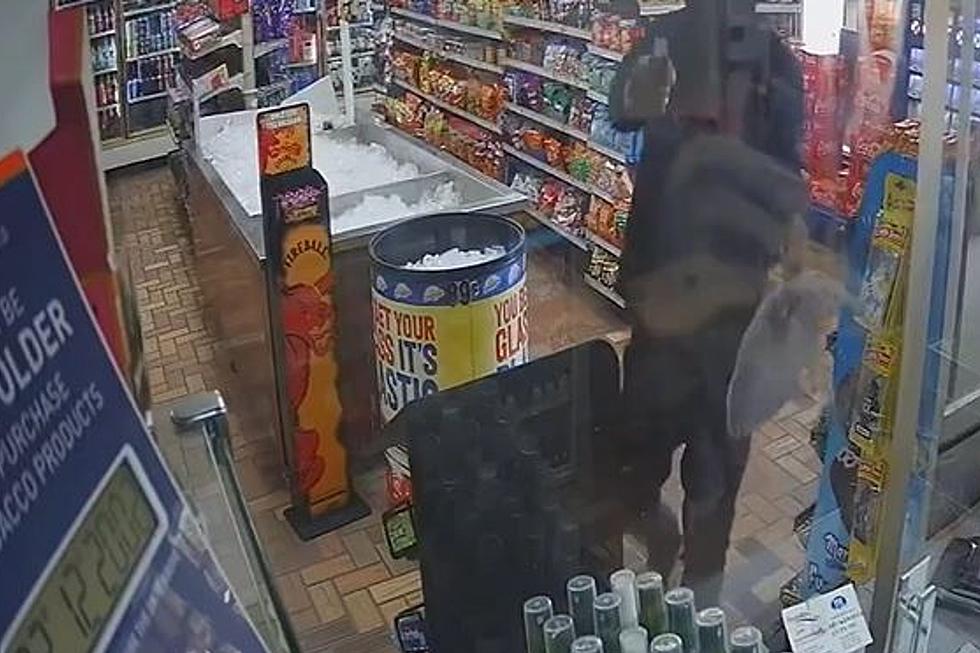 Would-be Armed Robber Runs From Armed Clerk in Texas Convenience Store
Twitter: Patrick Parsons
This dude got himself a good old taste of frontier justice. 
I don't know for a fact, but I would imagine being a clerk at a convenience store (especially in a bad part of town) has to be one of the most dangerous jobs out there. So, I can totally see why someone in that position would make sure they are armed while on the job. 
And a clerk at a convenience store in Sugar Land, Texas is probably pretty damn glad he carries. 
The video below shows a would-be armed robber entering the store and approaching the counter with his gun drawn and a plastic bag in hand. Unfortunately for the would-be robber, the would-be victim had a gun, too. 
As soon as the thug gets to the counter and opens the plexiglass window, he's met with a gun in his face. The guy quickly ducks behind a display and then wisely gets the hell out of Dodge. 
The crazy thing is that some of the people commenting on the video don't agree with the actions of the clerk. Maybe it's the fact that I grew up in Texas (or just have common sense), but I don't see how the clerk is the least bit in the wrong. 
Because in my way of thinking, if you pull a gun on somebody, you better be ready for a gunfight.
Texoma's Most Wanted Fugitives of the Week February 10, 2023
Texoma's Most Wanted Fugitives of the Week February 6, 2023
Texoma's Most Wanted Fugitives of the Week January 20, 2023