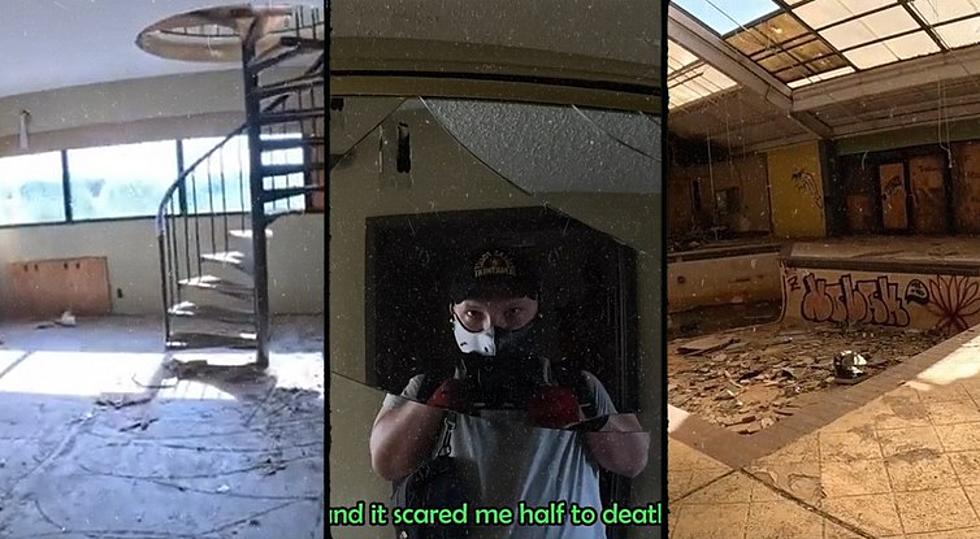 Uh Oh, Someone New Has Broken Into the Abandoned Holiday Inn in Wichita Falls
YouTube
Here we go again, another YouTuber has broken into our abandoned hotel near The Falls.
Keep Scrolling to Check Out the New Video
Back in 2021, a YouTube page called Exploring and Paranormal put up a video about our abandoned hotel in Wichita Falls. Obviously, we have many abandoned buildings in Wichita Falls, but this one gets a lot of attention since it is right next to The Falls. At the time, the city released the following statement on the video.
Statement from the City of Wichita Falls on Entering the Abandoned Hotel
As a reminder, according to the Texas Penal Code statute 30.05, entering onto a property without the effective consent of the owner is considered the offense of Criminal Trespass. The penalty is a Class B Misdemeanor which involves a punishment of up to 180 days in jail, a $2,000 fine, or both. Please do not trespass!
Well it looks like the YouTube page Kalib The Blur decided to also explore the abandoned Wichita Falls hotel with a video put up just this morning. This one is twice as long as the video put up in 2021. Let's check out some highlights.
Penis Pool
The abandoned pool has turned into a lovely tribute for the male anatomy. Looks like the kid from Superbad just couldn't contain himself.
Sketchy Staircase
Obviously the hotel is in ruins, but I would think twice about using some of the staircases in this place, especially this one.
Poop Room?
The quote from Khalib says it all.
Mirror Scare
Khalib walks by a mirror thinking it's another person. Almost gave himself quite the heart attack.
Strange Noises
At about 20 minutes and 50 seconds in the video, Khalib starts hearing some weird noises. I won't lie, sounds like someone is opening a door.
Famous Spiral Staircase Suites
This hotel used to have these sweet suites that were two floors.
View from the Roof
Khalib is smart and doesn't actually go too far onto the roof. If someone spots someone on the roof, they're calling the cops. Just takes a quick peek out the door and goes back in.
The rest of the video is pretty much just exploring the rooms and endless graffiti. Check it out and let me know what you think.
Watch the Latest Holiday Inn Wichita Falls Trespassing Video Below
Check Out the Brand New Cabins at The Big Texan in Amarillo
Did you know just up the road from the famous Big Texan Steakhouse with the free 72 oz steak, they have a RV Park? They just upgraded their cabins and here is what they look like.
Wichita Falls Bee Infestation at Local 7/11
Looks like one of our local 7/11 stores had quite the bee infestation behind one of their outside walls. Here's some pretty cool exclusive photos of the removal process.