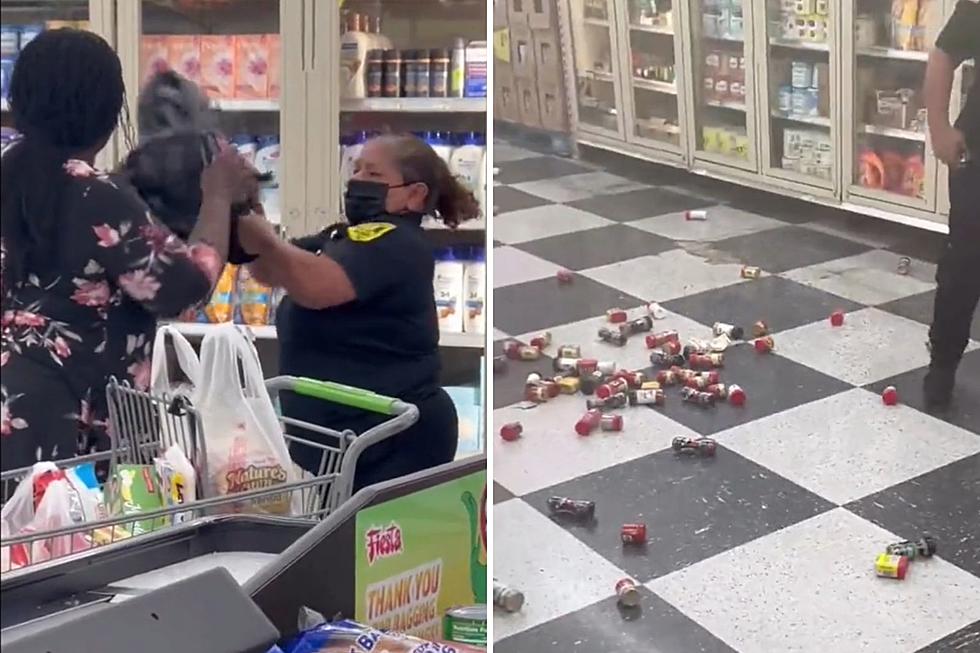 Houston, Texas Woman Stashes $100 Worth of Seasoning in Purse
X/Canva
Let's give her the benefit of the doubt and assume she would pay!
I was hesitant to write an article about the video at the bottom of this page, but we don't see her face.
Also, it's too damn funny not to share.
Give Me That Purse!
Look, we don't have any context as to what was happening before the video started, so I'm going to assume she was using her purse just as an easy way to get all that seasoning up to the counter to pay for it.
Obviously, this is not what the security was thinking, or else I seriously doubt she would have got in a purse-wrestling match with a woman who is twice her size.
But what do I know, maybe she just hates purses with a passion and attacks every handbag she sees.
Cleanup On Aisle Three
After the security dumps the purse for what seems like an eternity, the camera pans down and we see the contents spilled all over the ground. 
Inflation, Man
At first, I thought there was no way that's $100 dollars worth of seasoning, but each one of those suckers a $3-$6 and there are at least 40 of them on the ground.
By my math, that's over $100. Freaking inflation, man.
Check out the video for yourself below.
Texas Most Wanted - Have You Seen Raul Herrera, Jr. Anywhere In The State?
Law enforcement in the state of Texas are once again asking for the public's assistance in finding this individual, Raul Herrera, Jr.
Gallery Credit: Tommy Paradise, Townsquare Media, Texas DPS, Canva
HELP! These Boys From Texas Went Missing In September
Please look through the gallery to see pictures and information about the Texas children that were reported missing and are still missing to the National Center for Missing and Exploited Children. These kids are from all across the state of Texas including from cities like Houston, Edinburg, and Fort Worth. If you recognize any of these kids, please contact authorities.
Gallery Credit: Chad Hasty