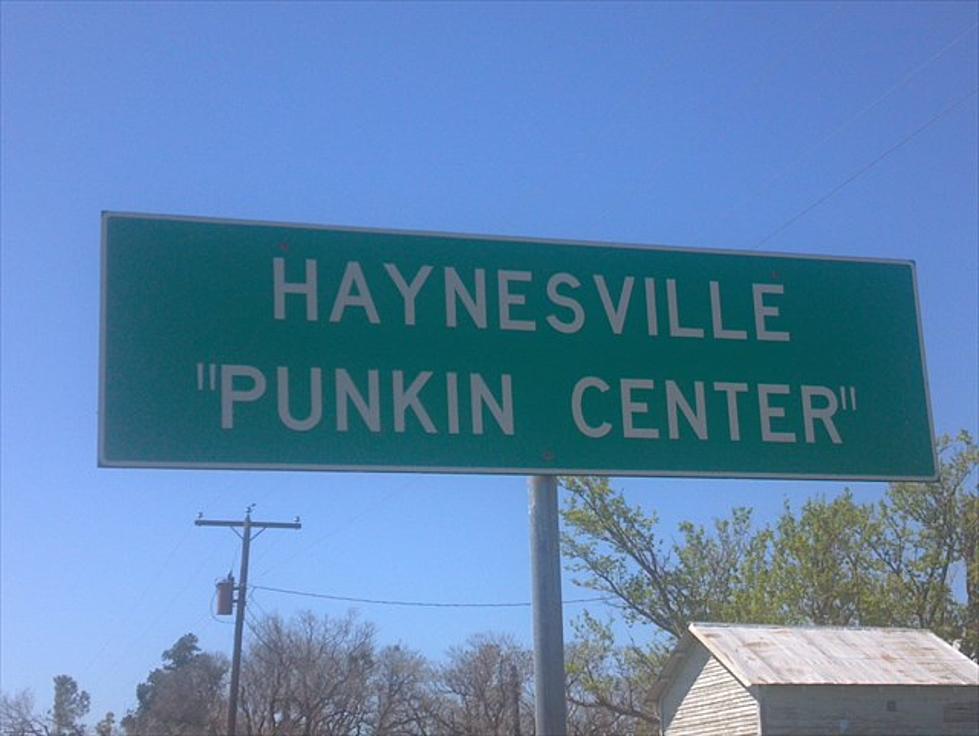 Do You Know the Story of Punkin Center, Texas Just Outside of Wichita Falls?
Google Maps
Sounds like a perfect place to spend Halloween, but the story of the town is actually pretty funny.
Did You Know Texas Has Five Towns Named Punkin Center?
So I happened to see this scrolling through Twitter or X today. Thought that would make a cute October post about this funny town name. Turns out, we have one less than thirty minutes away from us in Wichita Falls. Just outside of Electra, sits the small town of Haynesville. Apparently back in the day, a part of it was known as Punkin Center.
The Story of Our Local Punkin Center
We know Haynesville, Texas was established in 1890 and derived its name from that of Henry Haynes, a county commissioner and local farmer. Apparently another town nearby was named Punkin Center. They apparently got their name from a local blacksmith shop in town. What do Punkins and Blacksmithing have to do with each other? Apparently the sign for the shop had a punkin on it. The artist that made the sign could only draw punkins and nothing else really. So people coming into town just called it the Punkin Center and the name stuck. Yes, a bad artist is why our nearby Punkin Center is called that.
Haynesville Became the Dominate Name Because of a Highway
Highway 25 became a paved road sometime in the early 1900's. Haynesville and Punkin Center basically merged into one due to the paved road. Since Haynesville had more businesses and the blacksmith shop with the punkin sign was long gone. The Haynesville name took over, however you can still find some signs that have both names on them.
Wait, Is It Pumpkin or Punkin?
I have literally never seen Pumpkin spelled like Punkin, even now as I type this my autocorrect is going nuts saying I am spelling it wrong. However, Merriam Webster does say Punkin is another spelling for Pumpkin, the more you know.
Best Wichita Falls Trick-Or-Treat Neighborhoods
We asked our listeners what are the best neighborhoods in Wichita Falls to trick-or-treat, and they gave us four great areas across town!
Gallery Credit: Stryker
Wichita Falls Candyland 2022
Located on Southwest Parkway in Wichita Falls, Texas, east of Memorial Stadium, lies
Candyland Christmas
! A local homeowner goes ALL OUT on their holiday lights display by recreating the classic boardgame Candyland but with a festive twist. It looks like the homeowner started decorating in early November. We're not sure when the homeowner is planning on flipping the switch, but with the holidays right around the corner, they'll probably be lighting it up soon!
Gallery Credit: Stryker