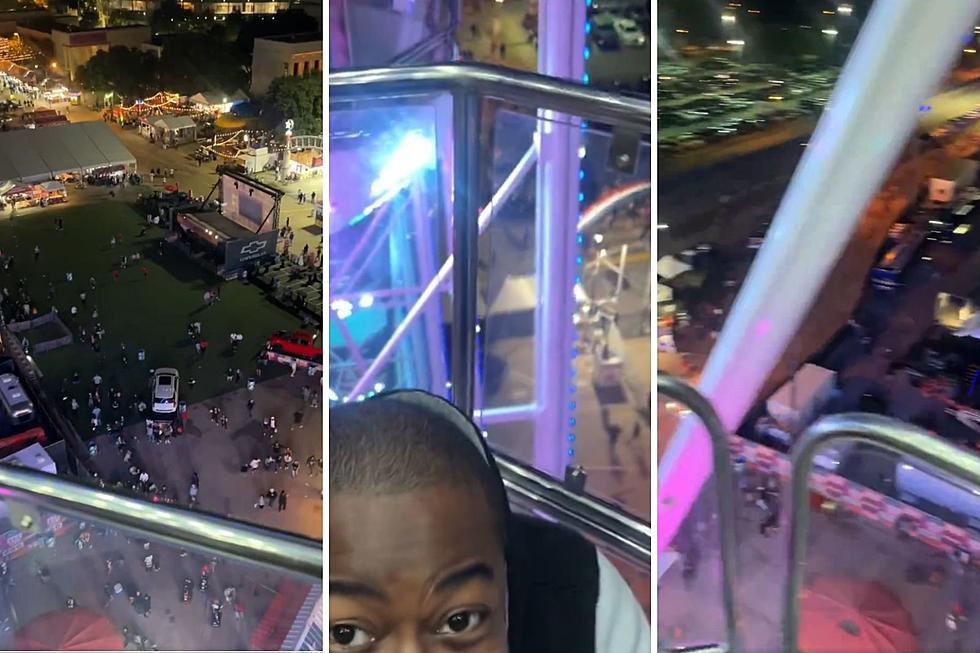 POV: Stuck on the Ferris Wheel During Texas State Fair Shooting
Twitter/Canva
'Why are you standing, oh my god!"
By now most people have heard about the shooting incident at the Texas State Fair over the weekend.
It never occurred to me that people were stuck on the rides when all of this went down.
Keep scrolling to see the video
Twitter user @can0fsoup posted a wild video from the moment the shooting began. You can see people running for their lives towards the exits.  I'm not sure what would be more scary, being on the ground and potentially running into the shooter or slowly coming around on the wheel and being stuck in that cage.
Get Down!
As the camera pans from the crowd below back into the car, you can see a guy crouched down in order to be out of the path of any gunfire. He asks the camera person a great question. "Why are you standing?"
Nope
I stopped riding fair rides years ago, I just don't trust them.  Now this just reinforces those fears. If anything were to go down, you would be stuck up there. No sir, not me.
Check out the video for yourself below:
Top Ten Trashiest Towns in Texas
Time to take out the trash or show off the trash of Texas. Check out the top ten below.
(All crime statistics were pulled from
www.neighborhoodscout.com
based on each individual town. See editor's note for Lufkin, Texas.)
Gallery Credit: Stryker
Adios Texas! Here Are The Ten States Former Texans Move To
Moving away from Texas is always a daunting thought. But where do the former citizens of Texans go when they leave? The top ten is right here.
Gallery Credit: Tommy Paradise, Townsquare Media, Canva
13 Fun Attractions That are Free to Visit in Texas
Here is a look at some really fun activities to enjoy with friends and family in the state of Texas that won't cost you anything.
Gallery Credit: Billy Jenkins