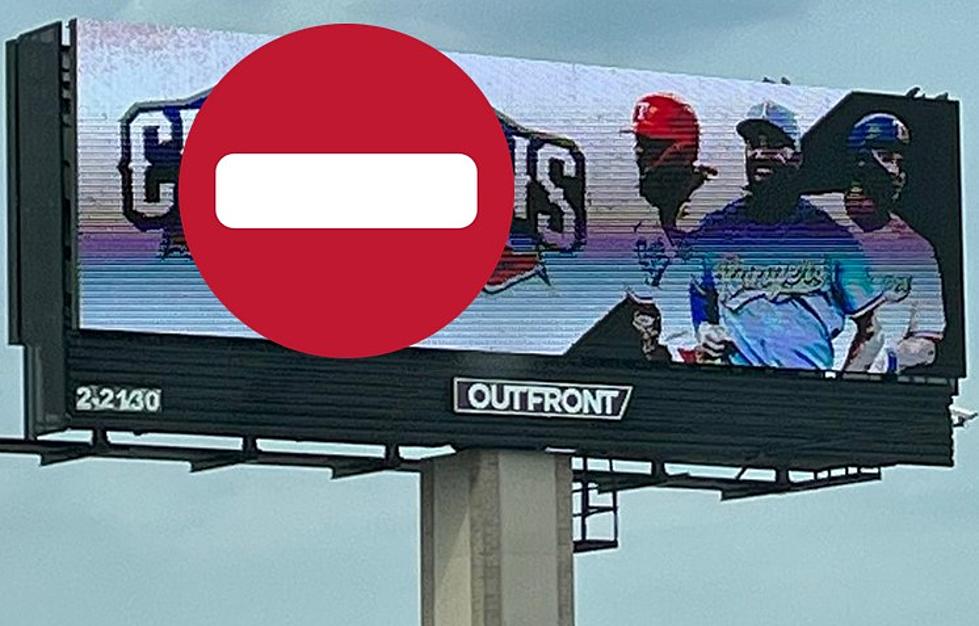 Billboards in North Texas Jinxed The Texas Rangers Yesterday
X User: @katharinedenise
Honestly, someone needs to be fired for putting these up.
Keep Scrolling to See What Happened in North Texas Yesterday
What a wild sports weekend it was in North Texas. The Dallas Cowboys absolute beat down of the New England Patriots and the Texas Rangers securing a spot in the 2023 MLB Playoffs. Now the Rangers officially clinched that playoff spot on Saturday...on Sunday in North Texas these billboards started popping up.
Yikes!
So on Saturday, the Texas Rangers only clinched a playoff spot. They still needed one more win on Sunday to secure the AL West Division and skip the entire Wild Card round of the playoffs. Well someone at Outfront Media put these up as folks were driving around Sunday Morning.
The Billboard Was Up for at Least Five Hours!
I can't believe someone left this thing up for so long. The first pitch hadn't even been thrown in the Sunday game yet and folks were already thinking the Rangers did it. They won the West! Looks like the billboard was not a sign of things to come for Rangers fans. The Houston Astros officially won the AL West, forcing the Texas Rangers into the Wild Card to take on the Tampa Bay Rays.
What Happens Now for the Texas Rangers?
Well Rangers fans, if you were looking forward to going to some playoff games this week. Better start booking some flights. All the Wild Card games this week will be taking place in Tampa Bay for the Texas Rangers. First pitch in game one is scheduled for 2PM on Tuesday. If the Rangers go on to win this series, they will face my Baltimore Orioles. I really hope the Rangers pull it out and win. I'm flying home to Baltimore this weekend for the games so I hope to see the Rangers there as well.
Every Member of the Dallas Cowboys Ring of Honor (So Far)
When you look up at AT&T Stadium, you will notice the names of the Dallas Cowboys legends that have helped the franchise in one way or another. Here is everyone that has their name etched into Dallas Cowboys history forever.
Gallery Credit: Stryker
Streaming Concerts for Austin City Limits 2023
If you have Hulu, here is who you can tune in to see as a part of your plan without dealing with the festival crowd.
Gallery Credit: Stryker