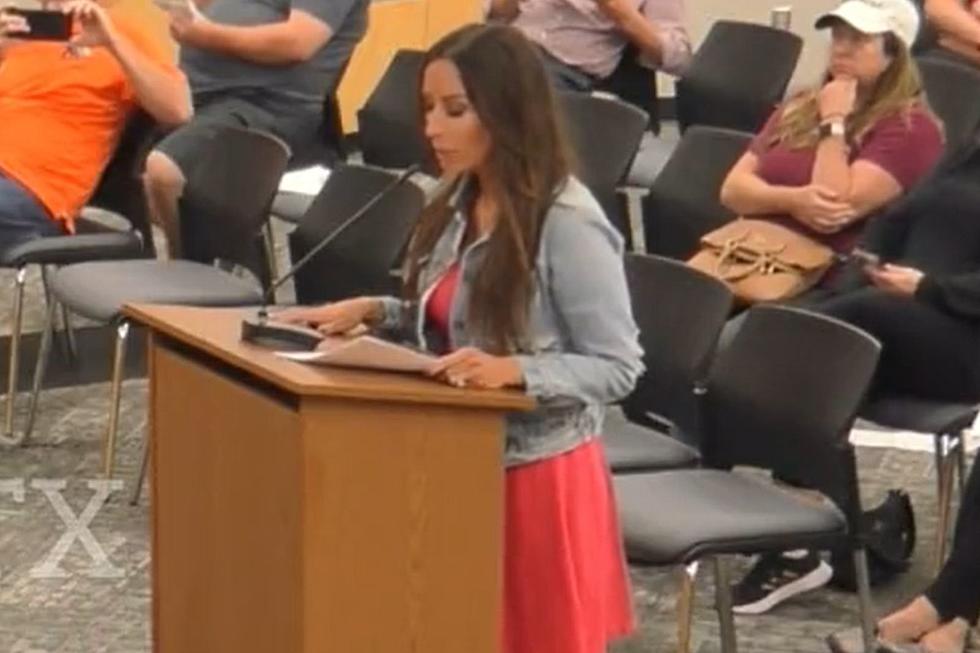 Woman Reads X-Rated Texas School Library Book at Board Meeting
X/Canva
Viewer Discretion Advised. For Real! 
If you do not want to hear graphic depictions of sexual intercourse, do not watch the video at the bottom of this article.
Sarah Gonzales recently posted a video clip of herself at a Plano, Texas ISD Board Meeting.
The Unforgettable Meeting
The person running the meeting calls her name and tells the audience that Sara will be speaking about the Plano Independent School District's Libraries.
Sara confidently walks up to the podium and begins speaking.
"He palmed my breast," were the first words out of her mouth. Several male members of the audience start recording with their smart devices.
Children, Cover Your Ears
I'll let you watch the video below if you want to hear the rest, it gets pretty racy. After she finished reading the excerpt, she berates the members of the school board and proclaims that these books should not be in the school library.  The person running the meeting lets her know that her time is up, and she retreats to the audience as they applaud her sentiments.
Maintaining Decorum
At this point, people are murmuring and talking quietly, so the person in charge says "We have to maintain this meeting's decorum," several people in the comments section found it to be quite funny, considering what they just heard.  
Check Out The Video Below:
Top Ten Trashiest Towns in Texas
Time to take out the trash or show off the trash of Texas. Check out the top ten below.
(All crime statistics were pulled from
www.neighborhoodscout.com
based on each individual town. See editor's note for Lufkin, Texas.)
Gallery Credit: Stryker
Adios Texas! Here Are The Ten States Former Texans Move To
Moving away from Texas is always a daunting thought. But where do the former citizens of Texans go when they leave? The top ten is right here.
Gallery Credit: Tommy Paradise, Townsquare Media, Canva
13 Fun Attractions That are Free to Visit in Texas
Here is a look at some really fun activities to enjoy with friends and family in the state of Texas that won't cost you anything.
Gallery Credit: Billy Jenkins