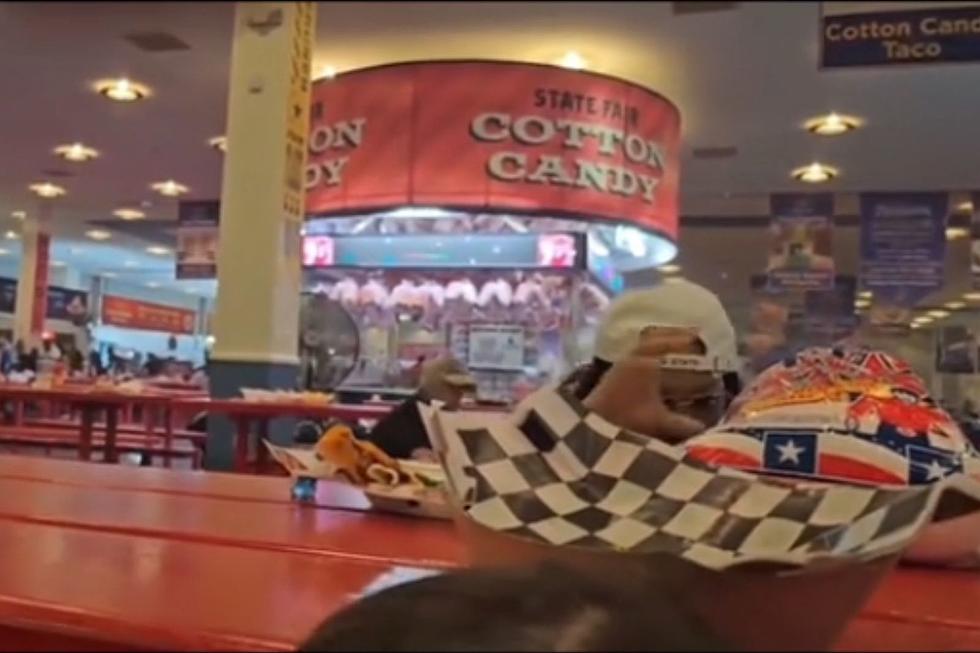 Man Comes Out of Hiding During Shooting at Texas State Fair to Grab Bag of Cotton Candy
TikTok/Canva
Maybe his blood sugar was low?
The video at the bottom of this article might be my favorite out of all the videos I've written about.
Just when I thought I had seen all of the many videos that have been posted about the shooting last week at the State Fair of Texas, this gem emerges.
Shots Fired
As the video opens, we can people getting up from the picnic tables they're seated on and heading for the doors. One guy in the background is looking around, apparently unaware of the shooting.
Praise the Camerman
For some reason, the camera person is staying put, as the view never changes. Then, we see a head slowly peer up over the edge of the table and grab the bag sitting in front of him. The Candy Man, as I'll refer to him, was under the table hiding from the gunshots.
He wasn't about to leave that cotton candy behind. Do you know how much they charge for that at the State Fair? Probably like twelve bucks!
Worth It
Obviously, it doesn't seem like anyone within the view of the camera was in any actual danger. The older gentleman in the background never even gets up. It's just the reaction of hiding behind the table, then creeping up slowly to retrieve the cotton candy looks like it is straight from a scene in a movie
Check out the video below
Texas Most Wanted - Have You Seen Raul Herrera, Jr. Anywhere In The State?
Law enforcement in the state of Texas are once again asking for the public's assistance in finding this individual, Raul Herrera, Jr.
Gallery Credit: Tommy Paradise, Townsquare Media, Texas DPS, Canva