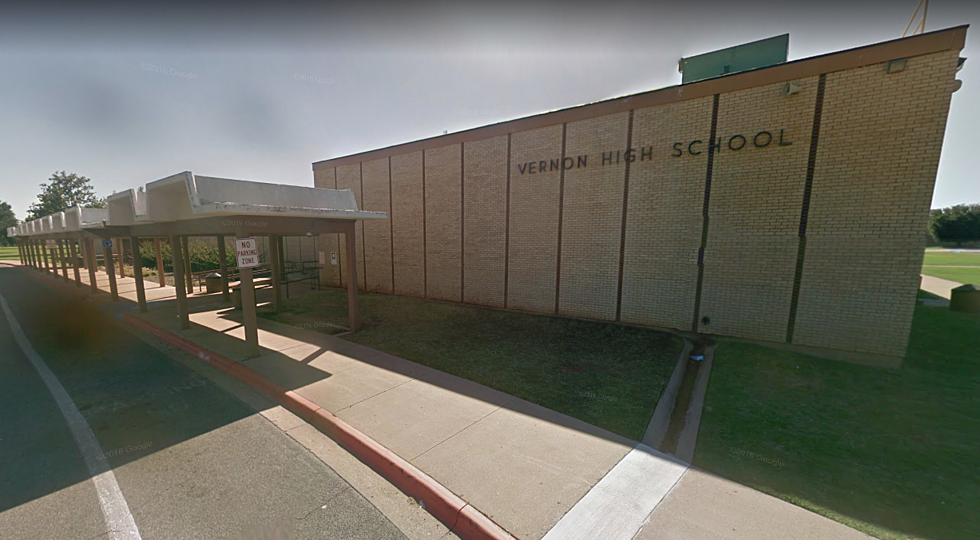 All Vernon ISD Schools Closed For Two Days Because of the Flu
Photo Courtesy of Google Maps
Alright the flu is not messing around this year, flu days are now becoming a thing.
Just a couple of weeks ago, we talked about a school over in San Antonio closing for the flu. Looks like right here in Texoma, another school district is doing the same. Vernon ISD is closing all campuses Wednesday and Thursday. The reason for the closing is around 18-22 percent of the student/faculty were already out from being sick on Tuesday.
The district is having trouble finding replacements to come in and substitute for some teachers being home as well. Superintendent Jeff Byrd said the bus drivers and custodians are being affected by the flu going around. Vernon ISD is trying to find a company to come in today or tomorrow and sanitize the facility. Jeff Bryd said he hopes the schools will reopen Friday.
BONUS: How to Get Those Annoying Stickers Out of Your Yard